The Snap Recordings/RingCentral integration allows RingCentral customers to quickly access and install audio files stored in their Ringcentral account and any professionally recorded phone messages purchased through Snap Recordings.
1: CREATING A SNAP RECORDINGS ACCOUNT
RingCentral customers will first need to sign up for a Snap Recordings account. You can access the service via the RingCentral App Gallery or by going directly to www.snaprecordings.com/ringcentral.
Note: If you already have a Snap Recording account, simply login to your account via www.snaprecordings.com/ringcentral and follow the instructions below on how to link your RingCentral account with Snap Recordings.
To sign up, simply click "Get Started" and enter your information.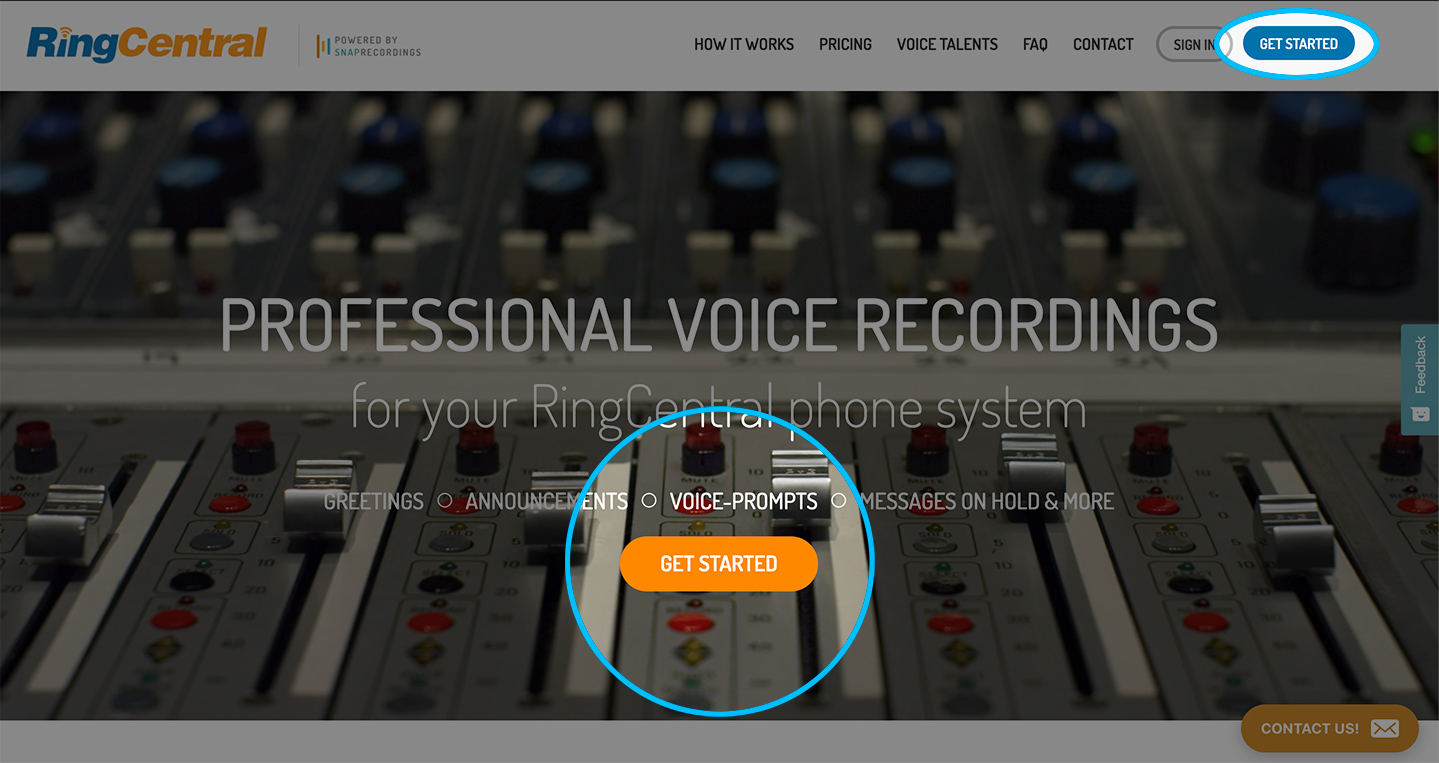 2: CONNECTING TO RINGCENTRAL
There are multiple ways to connect your RingCentral account.
Once logged into your Snap Recordings account, you can connect your RingCentral account by accessing the "Integration" page from the user account drop-down menu.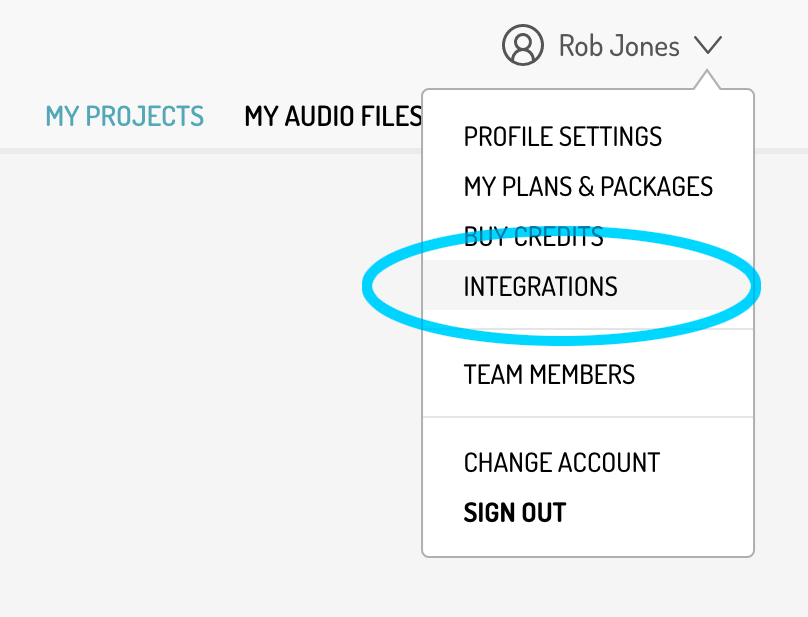 From the Integration page, simply click "Connect Account" and enter your RingCentral credentials.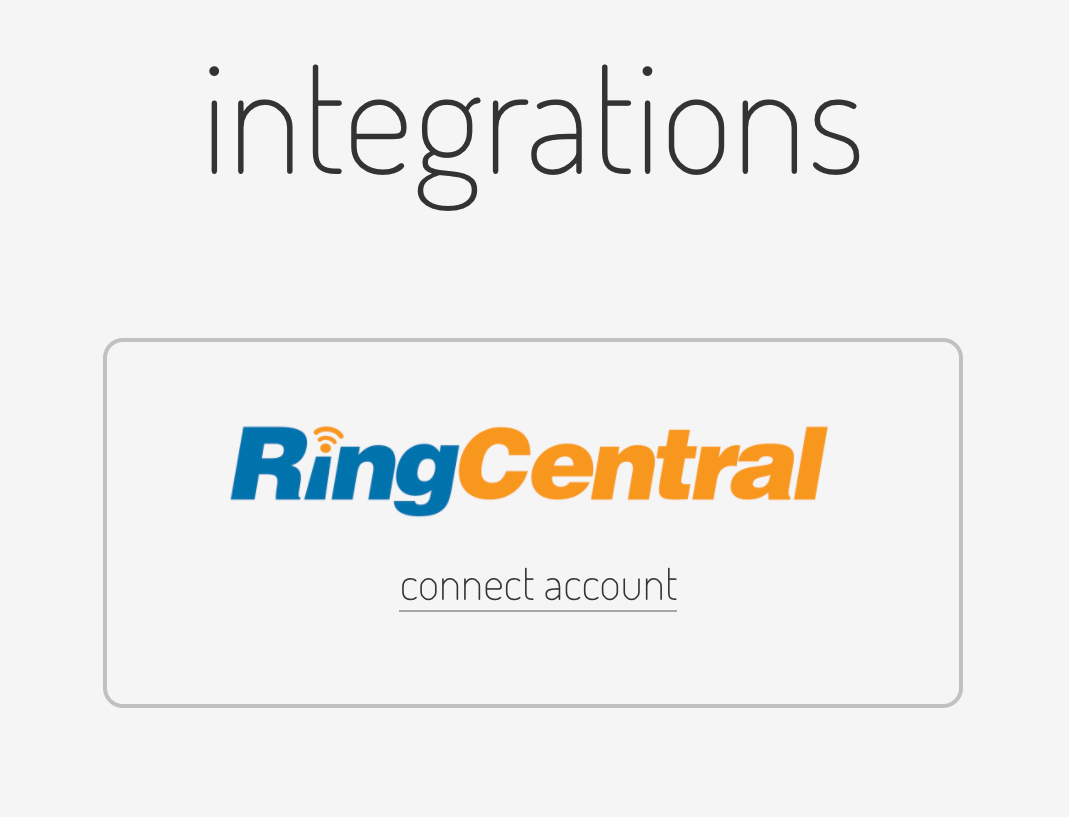 To remove the integration, click "Disconnect Account" and to change to another account, simply click "Change Account".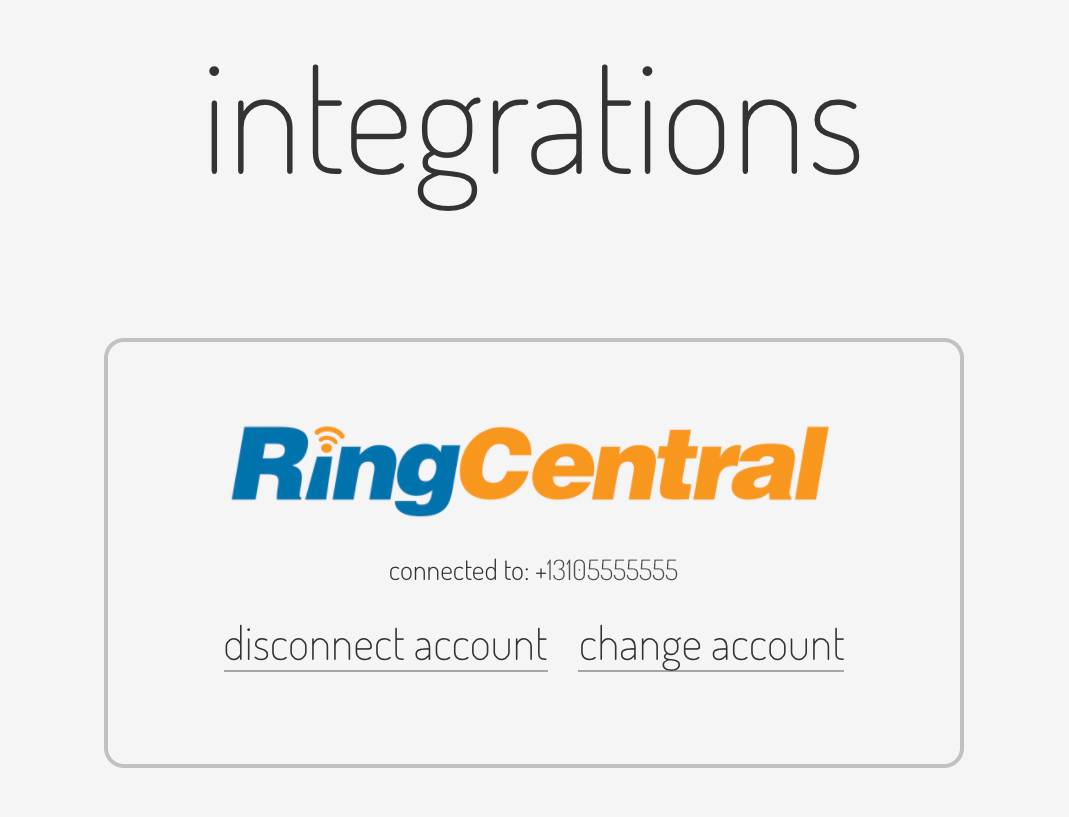 Alternatively, if your account is not currently connected, you will be automatically prompted to connect your account when accessing the "RingCentral" page...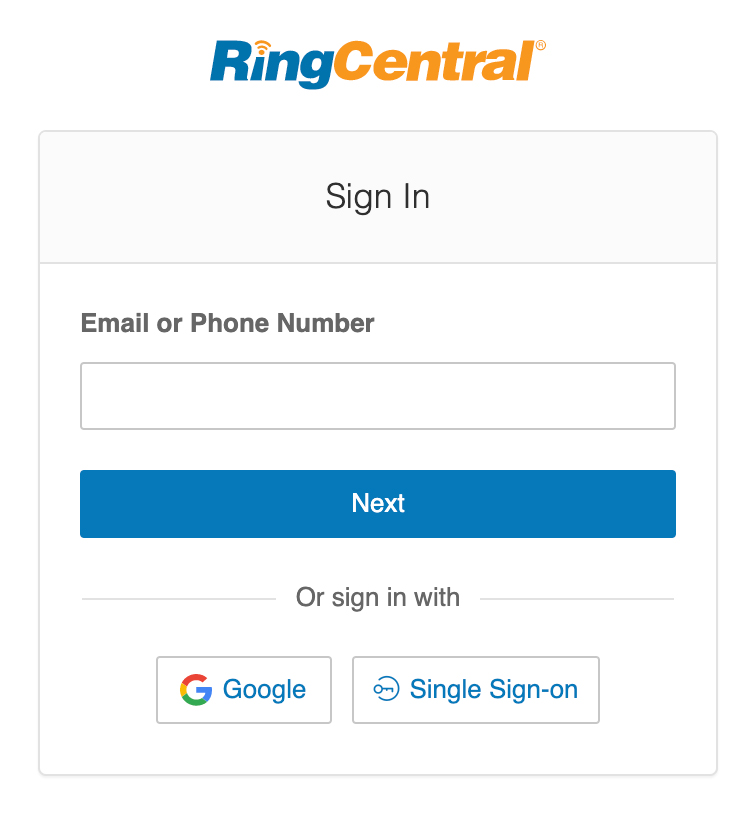 ..or by selecting the RingCentral Drive icon located in the "My Audio Files" page.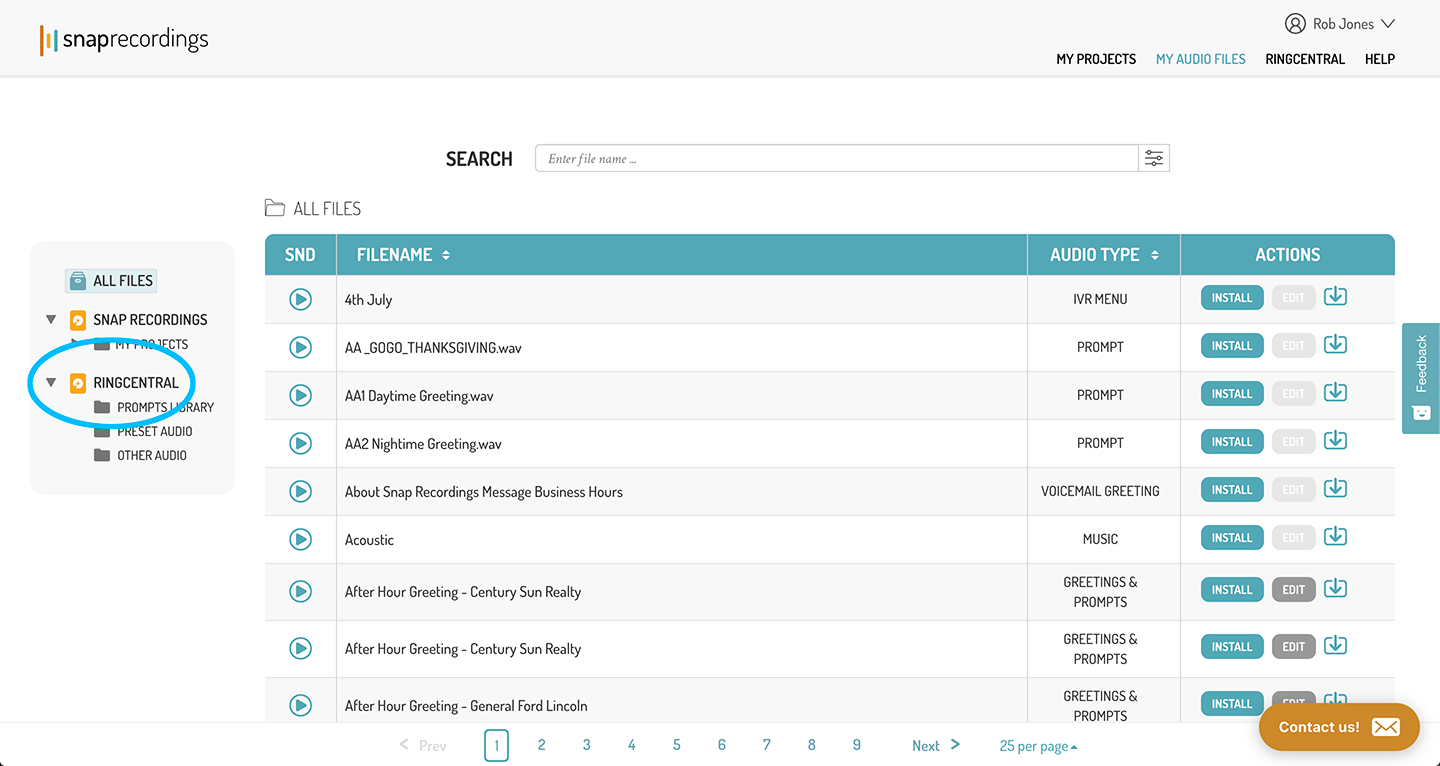 3. AFTER CONNECTING YOUR RingCentral ACCOUNT
Once your account has been connected, the synchronization of your phone system will begin.
The synchronization process will only happen once during this initial setup.
The initial setup time to synchronize your Phone System varies depending on the number of extensions and audio files you have in your RingCentral phone system. You will receive an email notifying you when the synchronization is complete.