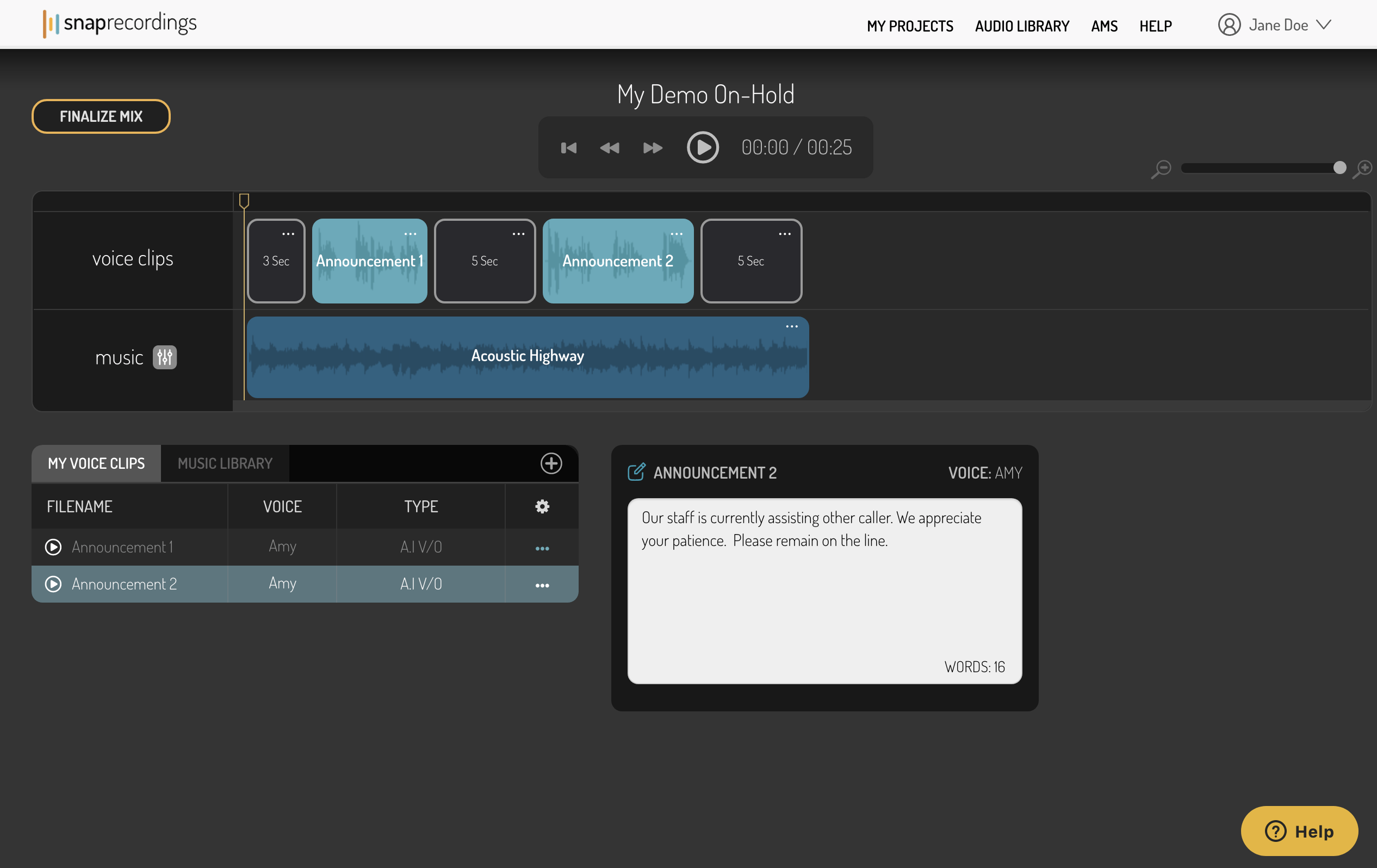 The Mixer app is an easy-to-use, drag-and-drop interface for building messages using audio files made from A.I. Voices, Professional Voice Over recordings, or even your own voice – and combining with music.

While Mixer was designed specifically for creating on-hold messages, it has many other valuable uses. For example, Snap Recordings voice over messages can be merged together with the Mixer app as a cost-effective way to create many similar messages for many locations. For example, a retail business can create a custom welcome message for each location and merge it with a menu options template that applies to all stores.

Phonzai Projects utilize a text based interface for creating multiple messages of any type in one project.