1. On the Extensions page ; locate the extension for the message you want to update, using the search feature or the search filters.
2. Click the three dots located on the right side of the table for the audio you would like to update.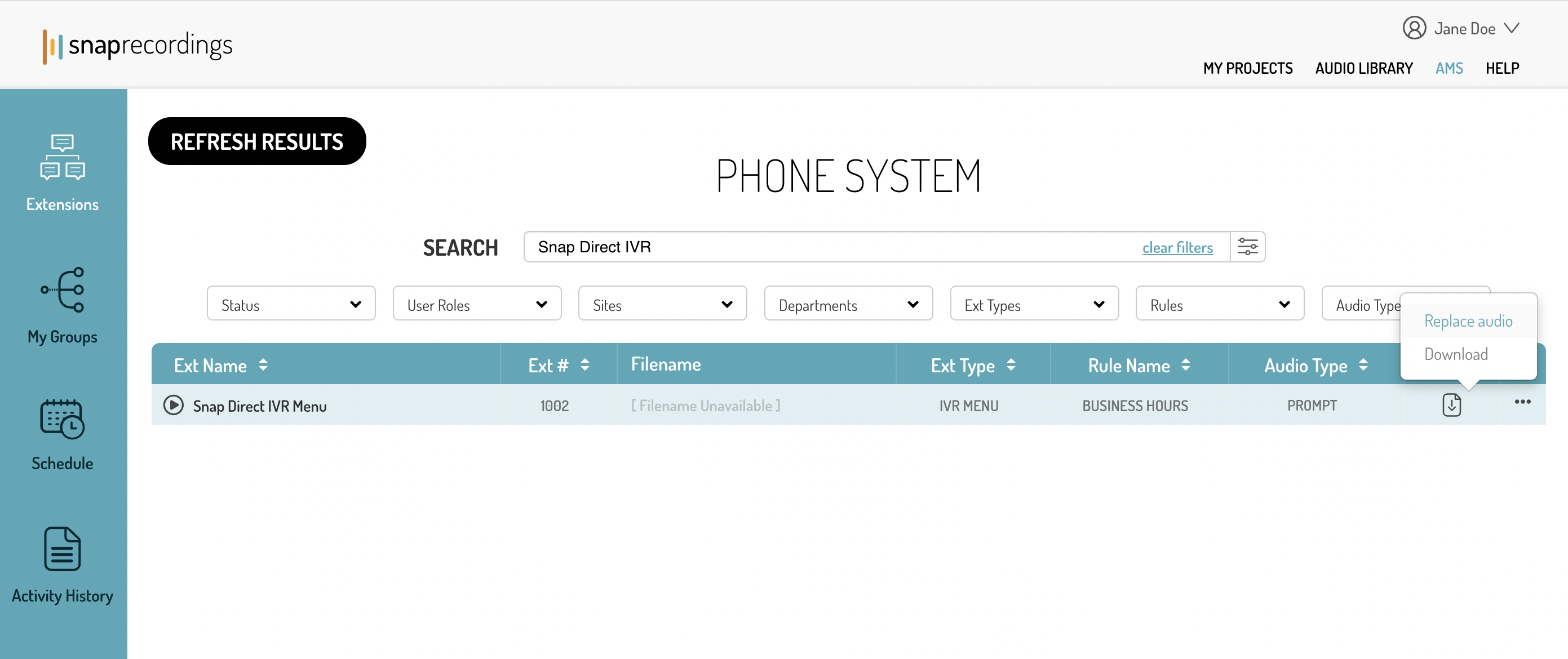 3. Select "Replace Audio" and "Upload Audio now."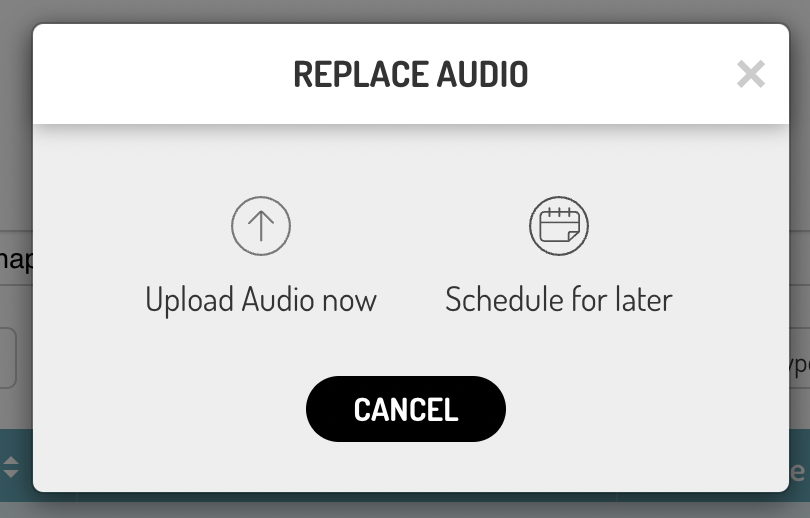 4. Select "Import from Library"
A Search page will pop up containing the files in your audio library.
Select the file(s), and click "install."
All Files: Display all audio files.
Favorites: View files "Favorited" files from the Audio Library
Playlists: View files organized into "playlists" from the Audio Library.
My Projects: View completed professional voiceover recording projects, A.I. message projects, and Studio On-Hold Mixes.
My Audio Files: View files you've uploaded, self-recorded, and A.I. message clips generated outside of a project.
RingCentral: View your RingCentral's Audio Library.
5. After locating the audio file, select "Install Audio" on the bottom of the popup.