On the "My Groups" page, click the group you want to make changes to:
Click the check boxes on each extension you want to install the message.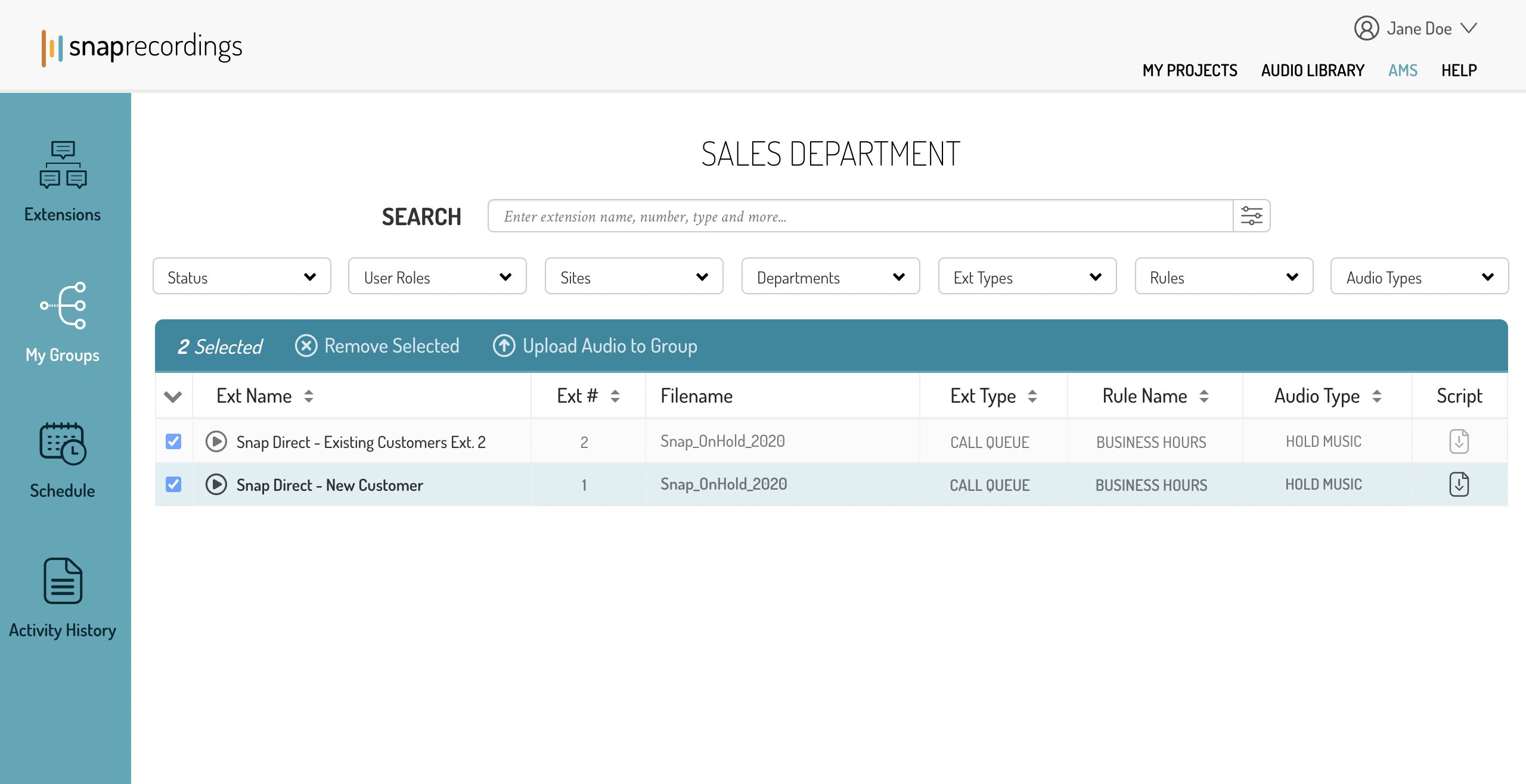 If you want to select all extensions in the group, click the "v" icon above the checkboxes for more options.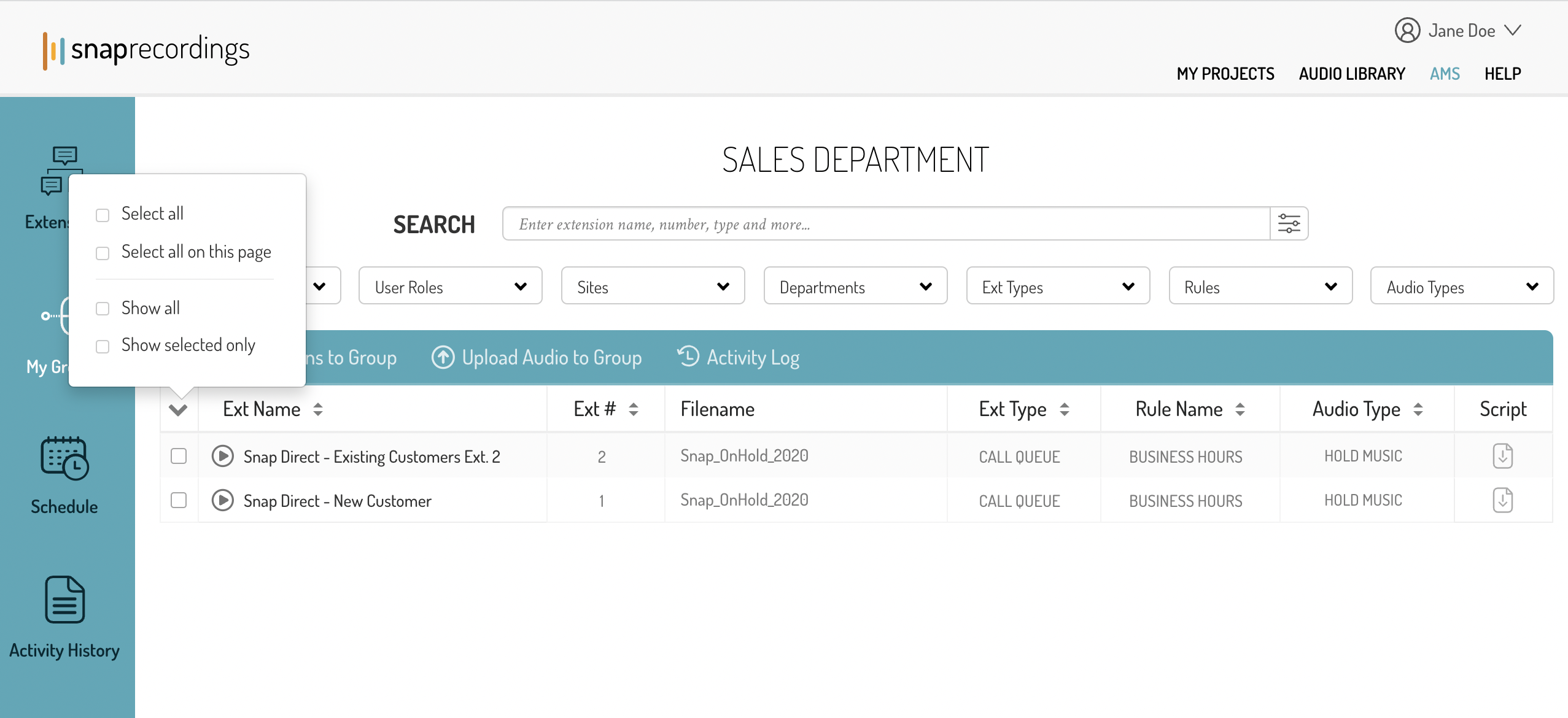 After making your selection, On the top of the table, click "Upload Audio to Group"
Select "Upload Audio now."
A popup will appear presenting all available options: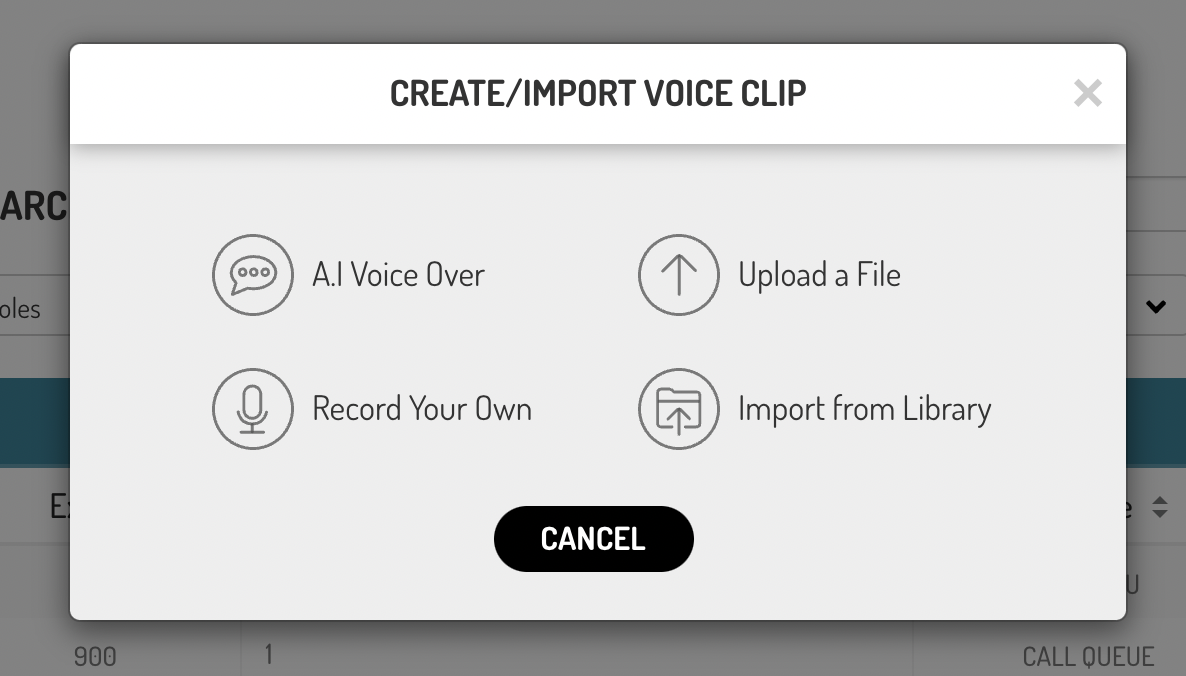 A.I. Voice Clip

- Create a new message using Studio A.I. Voiceovers.

Upload a file

- Use an audio file from your computer

Record your Own

-

Quickly record a message in the browser, using your own

Import from Library

- Use previously created messages stored in your Audio Library
Follow the prompts for each option.
Once you start the installation a status page will appear tracking all your installations.
Depending on the size of your update, the time to complete the installation will vary.