With AMS, you can automate planned message updates.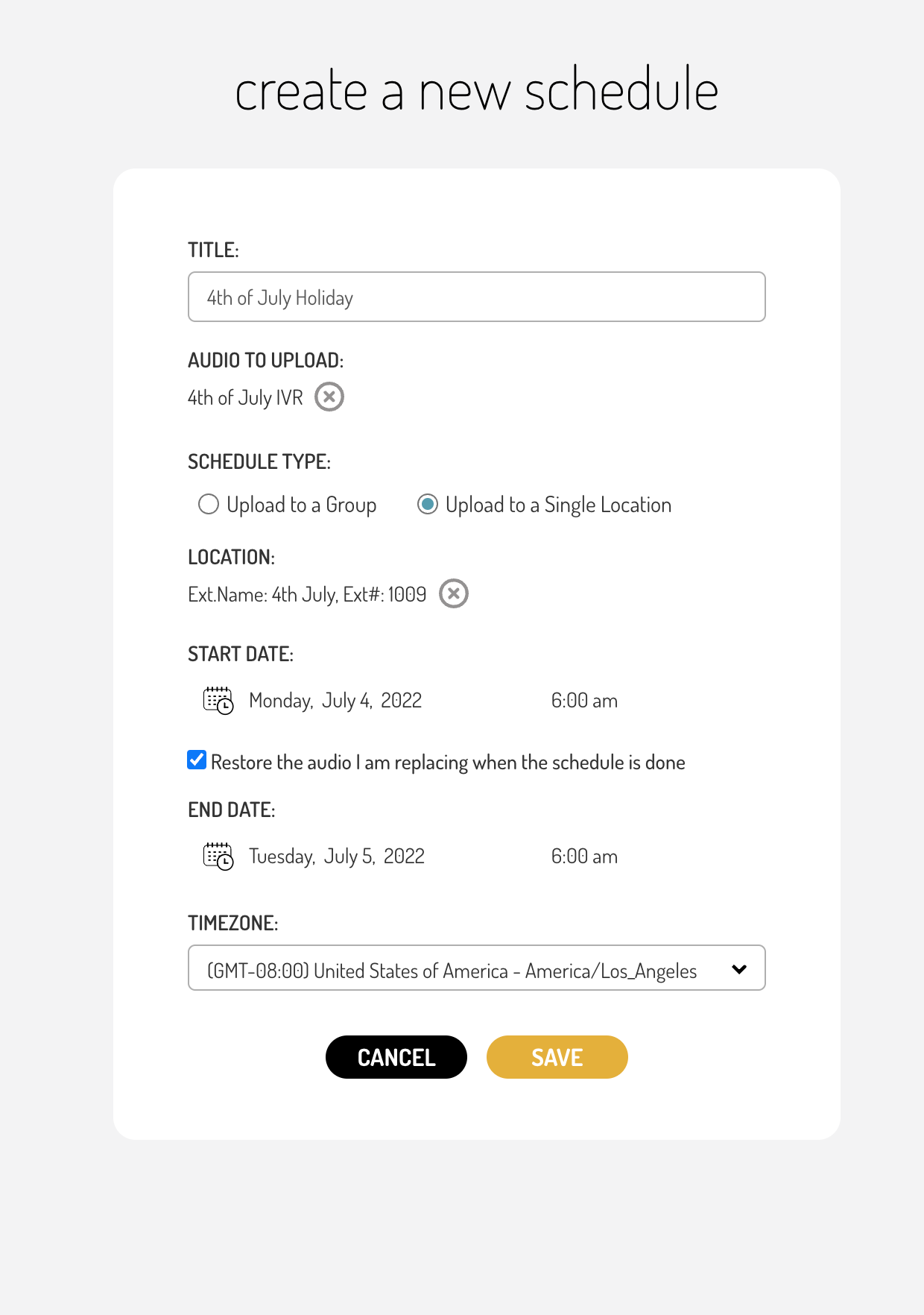 You can schedule a message to be installed that runs indefinitely or schedule an update that automatically returns back to your standard greeting
Scheduling is great for promotional events, holiday messages, and other upcoming events.
You can use Scheduling in conjunction with Groups to plan ahead and make bulk-changes to your phone system in advance.