From the "Schedule" page, click "New Schedule" to get started.
A popup will appear: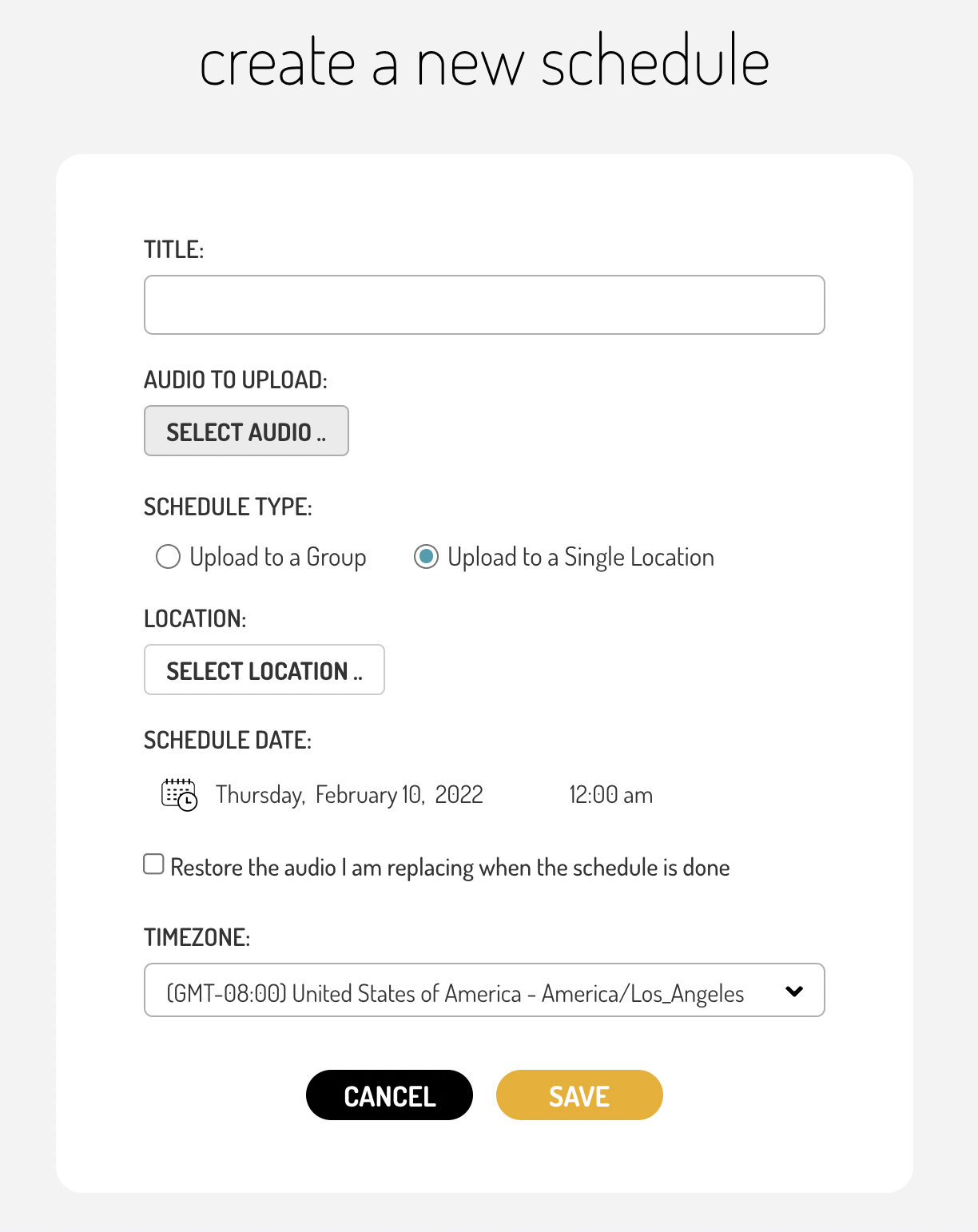 Title: Specify the name of the schedule so you can refer to it when reviewing upcoming changes.

Audio to Upload: Click the "Select Audio" button" choose what file you want to use to update the message.
Schedule type: If you want to update a group of extensions choose, "Upload to a Group" otherwise select "Upload to a Single Location."
Location/Group: Click the "Select" button to choose either the extension or group you wish to change.

Schedule Date: Choose the time and date that you want the file the update to take place. If you are making a temporary update, select the "Restore" checkbox and set the "End Date," time and the original file will be restored.
Timezone: Select the timezone for the scheduled change.
When finished, click "Save." You will return to the main scheduling page and see a list of any upcoming scheduled events.